Sea Free
Today being the 4th of July, my thoughts gravitated toward freedom. My mind Imagined a colonial society some 242 years ago forming a nation and a society free from the tyranny and control of an oppressor. Many sacrificed their life to achieve and defend and that freedom. And many envisioned a world without shackles or restraints. America was then an experiment for democracy. A fight for freedom. Today freedoms are disappearing like the shores against rising tides and water erosions. And humans have still to see how they are responsible.
I thought I would commemorate this day to writing about freedom and what i means to me. As a sailor I have come close to experiencing the ultimate freedom. Brazen to write or even mention that word in the face of many not only past but present who have been denied their rights as humans.
I have some assistance rigging "Freedom" - stepping her mast, securing her stays, untangling her halyards, straigting her sheets, unfurling her sails, raising them aloft and stowing her gear during my duties as Pequot YC's sailing manager for six summers beginning in 2000. By the time I/we had finished preparing, all eight Ideals were afloat, ready and waiting for lessons, races, classes and recreational sailing on Long Island Sound.
Part of my spring responsibilities as sailing manager was to "rig" all eight of the Ideal 18s. As I revisited and reflected on this job, I noticed some interesting parallels about freedom. The photo above of "Rigging Freedom" caught my immediate attention. One of the main attractions of the program was the freedom it afforded club members. With a simple signup and reservation system, they could sail an Ideal almost any time they wanted. Program members sailed without boat ownership. Freedom to sail and freedom of ownership attracted many members to the program.
As people entered into and out of the program, I took notice to their reasons for joining and departing. Because I wanted to find out how we could improve, I would often ask members for their feedback. Why had they stayed with the program and why others had left it? My informal survey of those who departed for many was they had joined for the wrong reason. This response was the sailing program was often about pleasing someone - their spouse, boyfriend, girlfriend, parent. They had joined to help themselves share the passion someone else had for the sport. Many wanted to be confident enough to sail a boat by themselves. Many wanted to be a competent crew. Many wanted to know more about safety. But many who departed were ready for the kind of effort and commitment it takes to learn a new skill. Especially something that didn't come easily to them so they gave up - It don't seem easy or natural. So whatever the reason, they weren't ready for it.
Hiding behind some of their excuses was fear: "I don't have time to learn"; "sailing is too difficult."; the harbor entrance is too narrow; too many moored boats in the harbor where the wind was often flukey. Others hinted or expressed - I'm not confident yet. I'm too busy. I don't want to look incompetent in front my friends. It's not my boat. I don't want to be responsible for damages to some other million dollar yacht if I make a mistake. I would have to land the boat when I return; I'm not good with landings yet. Long Island Sound is too big a body of water. The program is too expensive. Its not my thing. I joined for the wrong reason. These I thought could not free themselves from their reasons.
"Freedom Of The Sea"
"Standing on the shoreline
Looking out to sea
At oceans of your hopes for me
Just beyond my reach
I've been here on this island
For way too many years
A prisoner of my comfort
A slave to my own fear
Doubt is saying got to stay
Faith is saying sail away
I know it's safe here on the shore
But freedom is worth dying for
Liberation comes to those
Who hear the truth and sail with You
I'll go where You are calling me
I'll be what You meant me to be
I know the risk is real
But I wanna feel
The freedom of the sea
With eyes to the horizon
Mist against my face
I'll leave behind this island
In Your abounding grace
With Your word as my compass
I'll chase my destiny
For I know the winds of Your will
Can set my spirit free
Doubt is saying got to stay
Faith is saying sail away
I know it's safe here on the shore
But freedom is worth dying for
Liberation comes to those
Who hear the truth and sail with You
I'll go where You are calling me
I'll be what You meant me to be
I know the risk is real
But I wanna feel
The freedom of the sea
Doubt is saying got to stay
But I'm taking up the anchor
Faith is saying sail away
And I'm heading for the deep
I know it's safe here on the shore
But freedom is worth dying for
Liberation comes to those
Who hear the truth and sail with You
I'll go where You are calling me
I'll be what You meant me to be
I know the risk is real
But I wanna feel
The freedom of the sea
The freedom of the sea....
The freedom of the sea...."
The sea is free. It exists in part as a reminder that Nature once offered her waters to humans freely. Her waters gave humans sustenance, life and freedom to explore and expand the world. Humans were given an opportunity to use, not abuse, Earth's limited resources. But instead their hunger often blinded them. And today the freedom of the sea to fish freely and drill without restraint to location enslaves humanity to the effects of oil spills and pollution. Sometimes free will without proper balance does long term harm. Freedom does not mean permission to be irresponsible. In fact , it means the exact opposite. Everything in moderation. unbalance our resources. And then in their greed often coupled with religious justified forcefully removing or decimating native tribes from their own lands. Meanwhile many began enslaving another race of from a foreign land. Feeling entitled to take from the world that which wasn't theirs, proclaimed these peace-loving people inferior and enslaved them. Freedom?
In those times no one was willing to confront this bigoted disease or powerful enough to stop their atrocities against the poor and opressed. Life then was about "survival of the fittest" so this mentality of subjugating people cost them dearly. Until a civil war fought to free the slaves killed more people than all American wars combined, America's freedoms were still vulnerable. Many were then preyed upon. America was a psychologically and socially a crippled country for decades. Then expansion and corruption grabbed a foot Left without respect for minorities and people of color or acceptance of differences, a large portion of American society seemed to believe strongly and wrongly that "might makes right". That mentality was what America fought against to get its freedom and then it began to be as arrogant and cocky as the British had been 100 years earlier. When human freedoms mattered little to a population, they too are doomed to suffer for their ignorance and selfishness.
Human history is replete with examples where freedoms were taken away unfairly. Like opportunists, Americans have a history of land grabbing . Instead of giving to the globe, they took away freedoms from native tribes, took their lands and basically imprisoned them on inhabitable land; captured, enslaved and transported a foreign black population to do their work, then treated them like property, bought and sold the. Denied human rights to women, limited their suffrage, kept people poor and fearful with laws and lynchings. Many Americans took away freedom of people for their own gain. Many tried to profit from their blight. They did not come to America to save the day. They came to America to gain their own freedom while taking away others. Many nations live this paradox. Freedom to those in command; punishment to those who fail to follow. The world is in many ways not much better today than it was. True freedom is still hard to come by. It's not an easy to achieve, The world never has exclaimed "Come here and enslave me." It has never asked to be subdued or tamed.
A collection of prominent rich land owners signed a Declaration of Independence and then created a Constitution to form a free nation. Except that their freedom ideal existed more on parchment than in reality - Indians, Africans, women, indentured servants and non-slave-owners had very few human rights. This so-called free nationsBut somehow during those two and a half centuries an "American Dream" was our individual freedoms have been increasingly limited as our nation ages. Every year, US society subtly removes more freedoms. Our government is a good example today as it denies and limits human rights to people who only seek "life, liberty and the pursuit of happiness." So how do freedoms slip away and disappear from humanity? We know the answers. Maybe we could benefit by looking at how we, as a democratic society, accept and permit the erosion of freedoms. Maybe it's past time for mankind to ask how free do we feel? and how do we respond responsibly and respectively to these limitations? We are free to promote what we believe, aren't we?
Yet freedoms, as they always seem to be, are fragile and vulnerable. In the US. it seems they are now under attack by our own government. So how can a democratic society which espouses freedoms, also deny them? . How can we promote principles and values and at the same time attract attacks? Maybe it has to do with the fact the people aren't really free. maybe people aren't smart enough to see themselves as the cause of their own misery. You are free to see the list of freedoms at the bottom of this post
Maybe because of hubris and ego and power, America, like many nations, has leaders who think they know better, some who feel privileged and entitled. Some more deserving and freer than others. Some seem to be control freaks, some are power-hungry, some are selfish and greedy. Some are smart and some ignorant. Some are dedicated and loyal. Some are narcissistic and ego-driven. Some represent constituents, some are corrupt, misogynistic and bigoted. Some intimidate and accusatory. The whole pack of them have a voice in either protecting and promoting our freedoms or diminishing them. The whole spectrum and gambit of humanity certainly is represented in the American Congress - competent and courageous to complacent, complicit and corrupt,
Why is living on land full of no's, can't, and don'ts? How can societies free themselves of no's, nots and never's? What if the world only posted signs with Yeses? How about we free the world from negative signs? How about no signage at all?
But that effort would mean letting go of control. Those in control would like you to believe that freedom would create unrest and revolution. Actually it is those who control who create the unrest because they don't want you to be free. If you were free, they say, we can't guarentee your safety an security. But that is not true because the take away that which is your liberty. Your rights as a human being for "life, liberty and the pursuit of happiness." Humans do need guidance, but not from control freaks; They need help learning, expressing and demonstrating love. But control is not the manner to subdue people. Love is the way people will unit and support causes because humanity wants to be free, but they also want respect. This is
But that was a day in American history to commemorate the birth of a nation.
Oh, really, actually it seems like a day to examine real freedoms and Nature is free, right?. It is but it isn't. We breath air, but at what cost of the pollutatants tis true air, water and thought come free. Freedom isn't cheap. It comes with cost.
To me, land is restricting, constricting and strict while the sea always frees. It's the unlimited, open spaces of the sea that provide a sanctuary of sorts from land living. For me, the greater the distance. depth above and below water, the greater my awe and sense of wonder. The more free the better the world as well.
Oh, lest I omit, when a comforting breeze fills my sails, I feel life's freedom could move me (inside and out) anywhere. Freedom is more than the feeling of filling a sail moving a boat; it is a state of being in, on, around, above or below the sea. Floating with flow without limits and boundaries.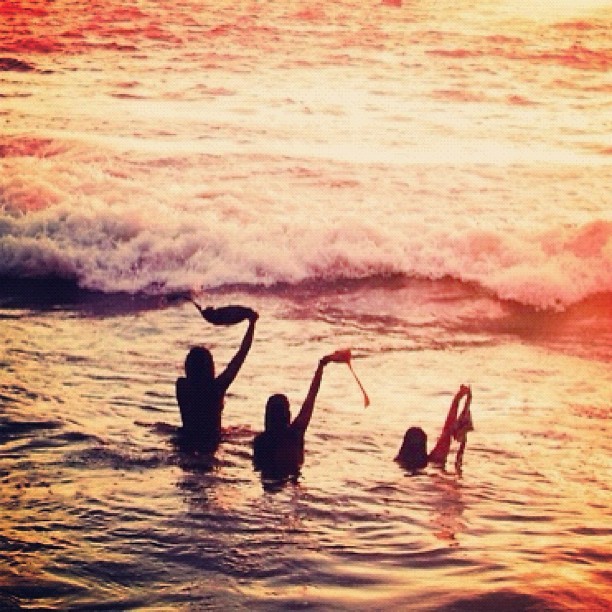 THE UNITED STATES BILL OF RIGHTS:
FIRST 10 AMENDMENTS TO THE CONSTITUTION
First Amendment
Congress shall make no law respecting an establishment of religion, or prohibiting the free exercise thereof; or abridging the freedom of speech, or of the press, or the right of the people peaceably to assemble, and to petitition the Government for a redress of grievances.
Second Amendment
A well regulated Militia, being necessary to the security of a free State, the right of the people to keep and bear Arms, shall not be infringed.
Third Amendment
No Soldier shall, in time of peace be quartered in any house, without the consent of the Owner; nor in time of war, but in a manner to be prescribed by law.
Fourth Amendment
The right of the people to be secure in their persons, houses, papers, and effects, against unreasonable searches and seizures, shall not be violated, and no Warrants shall issue, but upon probable cause, supported by Oath or affirmation, and particularly describing the place to be searched, and the persons or things to be seized.
Fifth Amendment
No person shall be held to answer for a capital, or otherwise infamous crime, unless on a presentment or indictment of a Grand Jury, except in cases arising in the land or naval forces, or in the Militia, when in actual service in time of War or public danger; nor shall any person be subject for the same offence to be twice put in jeopardy of life or limb; nor shall be compelled in any criminal case to be a witness against himself; nor be deprived of life, liberty, or property, without due process of law; nor shall private property be taken for public use without just compensation.
Sixth Amendment
In all criminal prosecutions, the accused shall enjoy the right to a speedy and public trial, by an impartial jury of the State and district wherein the crime shall have been committed; which district shall have been previously ascertained by law, and to be informed of the nature and cause of the accusation; to be confronted with the witnesses against him; to have compulsory process for obtaining witnesses in his favor; and to have the assistance of counsel for his defence.
Seventh Amendment
In Suits at common law, where the value in controversy shall exceed twenty dollars, the right of trial by jury shall be preserved, and no fact tried by a jury shall be otherwise reexamined in any Court of the United States, than according to the rules of common law.
Eighth Amendment
Excessive bail shall not be required, nor excessive fines imposed, nor cruel and unusual punishments inflicted.
Ninth Amendment
The enumeration in the Constitution of certain rights shall not be construed to deny or disparage others retained by the people.
Tenth Amendment
The powers not delegated to the United States by the Constitution, nor prohibited by it to the States, are reserved to the States respectively, or to the people.