Yoga On Deck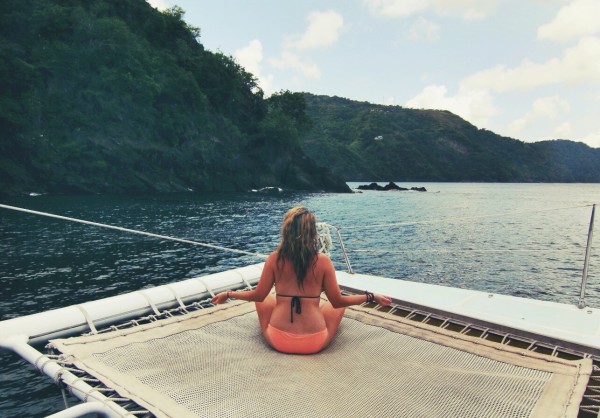 Keeping fit and limber on a sailboat can be challenging especially if crew members aren't going ashore any time soon.
Keeping aboard, one needs also to keep fit and energized. Yoga calms one composure and soul buy calming one's breath.
Close quarters and tight accommodations on a vessel usually make most cardio-exercise and stretching challenging. If you look and get creative. sailboats, especially catamarans, offer ample onboard space; their decks, bow trampolines or even cockpits can be perfect places to stretch out.
Wind and waves add motion while the fresh air and waterfront view usually provide an extraordinary setting. Boats afloat open your prana to the sea's. In many ways a sailboat provides a perfect setting to stretch and breath!