Sunk in Denial
The Art of Hiding in Plain Sight
Nature does not deny. Everything and anything natural can not be adulterated. Nature can not be naturally artificial, organically processed or naturally flavored. Cheetos do not exist in nature so they can't be real food. Natural means organic...with NO additives or preservatives. The fact that NO is added to labels suggests that those products once were contaminated with artificial ingredients which were more for shelf life than human life. Food labels and graphics are just one of the numerous deceptions pushed into human consciousness as marketed for idiots. This denial of truth can never hide for ever.
If you are fortunate enough to live near or in nature, it is impossible to experience denial. For example: Water comes wet, hot or cold, salted or fresh, clean or polluted. Oh, BTW nature doesn't pollute...only humans do. H20 is also made of hydrogen and oxygen...humans add sweetener. Nothing is added to real water to make it healthier to drink or float on. Of course nature adds salt to our sea, but it does so naturally without adding pepper or paprika! On the water boats float, swamp, flounder, founder or sink. There is no denying those are possible outcomes of boat ownership, but most of the negative consequences happen because of human error. Water permeates all of life. Water isn't scary; it has no fear associated with it until humans add that emotion to their oceans. Rising seas are a reality for our generation and the next ones. Ignore that fact then you ignore the consequences of that outcome. It's a sad reality that humans deny so much because they choose their own reality. Too bad the deniers will be the first to deny having any part in the solutions. But like a DIS-ease denial is a human coping reaction asserting something is not true...usually based on no substantiated information or facts.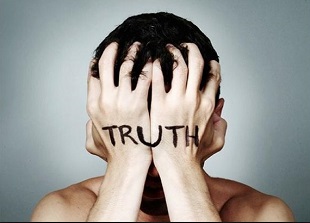 Language, like life, is often confusing. But communication is even more complicated at times. Questions like "Who am ?"; "Where am I going?", "How am I serving the world?", "How is Earth better for my existence?" or "How can I help humanity?" challenge people. Most don't have a ready answer. Many are self-centered and motivated. Most have not thought deeply enough to examine their thoughts or their reality. They will watch reality TV or Fox News They prefer to avoid self-examination or introspection. Don't want to know the truth because it is too scary. Many individuals certainly know how to judge others, but introspection hadn't been part of their daily practice. So these chameleons attempt to camouflage look outside themselves, but are almost incapable of seeing reality.
Life can be confusing. Our thoughts, words, intentions, actions, reactions and responses frequently send us wrong messages. It is not surprising we want to hide from our perceptions. Bury our head in the sand. We are a fear-based society. Avoid heady choices, react out of emotion, prejudge situations; blind ourselves to misperceptions; distort or reframe truths; blame others for problems, and most egregious of all, fail to take responsibility for our own choices and actions - our role in the reality!
Most of the following are direct quotes from my interactions with people over the last 4 years. Most of my experiences being in Florida, Caribbean and the Bahamas. When I heard these words, I had a double take as all seemed to defy and reality to me, but when I realized others held onto another distorted reality, I faced opposition to mine. When I challenged their assertion, almost all of their reactions suggested they were incapable of hearing or accepting another point of view; all make me want to check my sanity at the door.
"You left, you didn't love me enough."
"When I put something down, I expect it to be there when I return."
"If my friend is trustworthy, I must be."
"Some things can't be explained. There are no reasons why people or things are the way they are."
"You can't get a refund unless you pay for it."
"You can't know your grandchildren, because I don't want to discuss the past."
"I was waiting for you to remind me to thank you for your gift to me."
"The fine is for $327.11 for failing to display an anchor light in that designated anchorage where you have been anchored for 7 months."
"We didn't tell you because you didn't ask."
"You can't love more than one person at a time."
"Anyone is better than the leaders we have had."
"If I can't fix it, you don't owe me anything for my time and effort."
"I was too scared to tell you the truth."
"If you didn't enter Customs and Immigrations at the nearest port, you are breaking the law."
"I couldn't live your dream."
"You can't stay here because this gas dock is for customers only."
"There is absolutely no correlation or connection between the emancipation of slaves in the US in 1863 to the status of the American Negro today."
"I think you should wash those clothes because I think they may have bedbugs."
"I don't have a sense of humor because there was no laughter in our household when I was growing up."
"You can't anchor there because your boat is too close to my marina."
Is what we say what we meant to say? Is so strange because so many of us are living different realities? It is any wonder many of us don't know ourselves? Is it really surprising we have so much denial of reality? Does it partially explain the rise of fake news and distortion. THe problem is many layered: denial of denial, denial of consequences of denial many of us are compelled to hide ourselves from reality. I known I have been a scared and scarred fish in my past.
Much of the confusion between the two words flounder and founder is because floundering is about struggling to maintain a position while foundering is about losing by sinking, falling or failing. The fact that there are varying degrees of struggle and failure add to the confusion. Failure is often the outcome of struggle while flounder and founder often come close together. In sports, for example, a losing season can be seen as either a struggle or a failure, which explains why flounder and founder both commonly appear in reference to losing sports teams. Of course, both words have noun senses that are unrelated to the verb senses. A flounder is a type of fish, and a founder is someone who founds something. The words are rarely mixed up in these senses.
 
Denial leads to NOWHERE good.